Comments Off

on Dubai Outdoor Hotel Furniture: Creating the Perfect Blend of Comfort and Elegance
Dubai Outdoor Hotel Furniture: Creating the Perfect Blend of Comfort and Elegance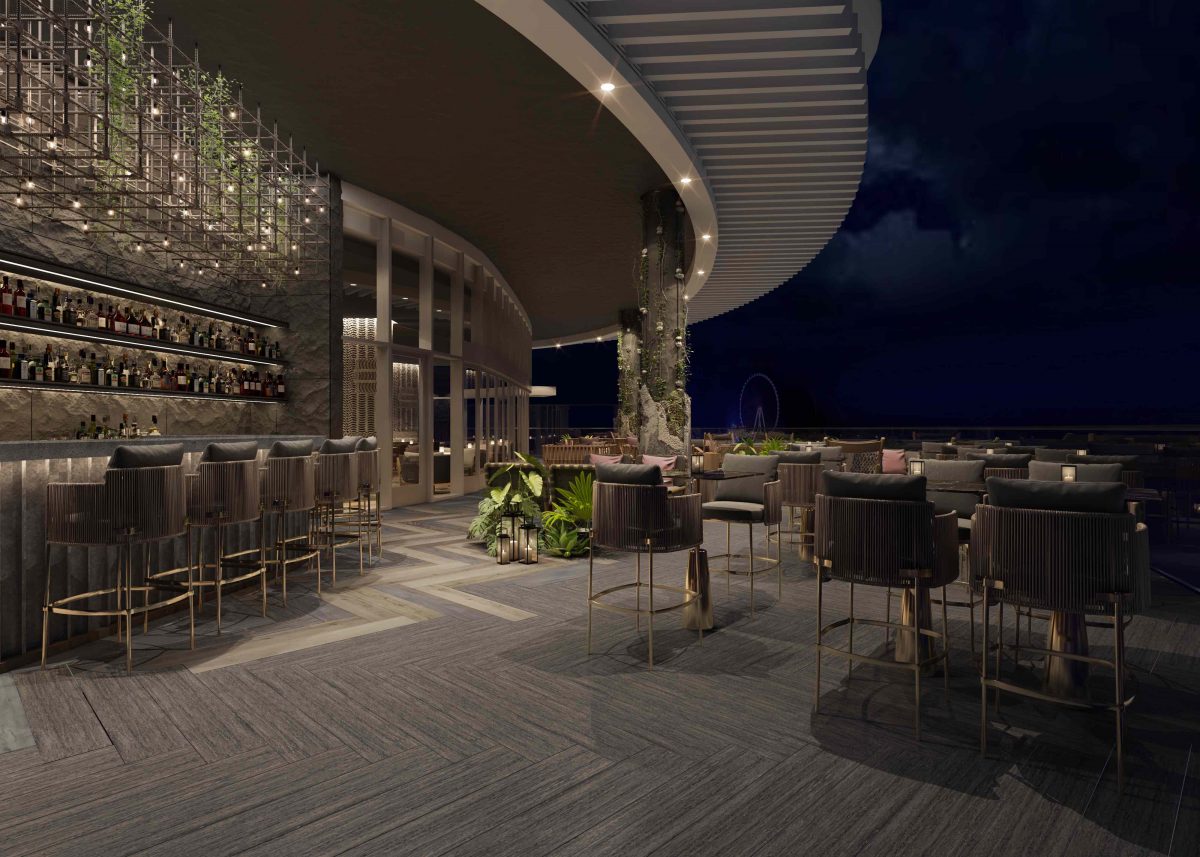 Are you planning to enhance the outdoor experience of your hotel in Dubai? One of the crucial aspects to consider is choosing the right outdoor hotel in Dubai furniture. High-quality and stylish furniture not only adds an aesthetic appeal to the space but also ensures comfort for the guests.
Why do you need outdoor furniture for your hotel?
Let's look at why outdoor furniture is vital for your hotel before getting into the top outdoor furniture brands in Dubai.
enhances the look of the area: Outdoor furniture can improve the appearance of your outdoor area and make it more inviting for visitors.
Offers comfort: Comfortable outdoor hotel furniture can help visitors unwind and take in the outdoors for a longer period of time.
Boosts revenue: A well-planned outside area furnished with high-quality pieces can draw more visitors and increase the hotel's profitability.
Creating the Perfect Blend of Comfort and Elegance with Dubai Hotel Furniture
When it comes to Dubai hotel furniture, one name stands out among the rest: Urban Rattan. Urban Rattan has established itself as a dependable supplier of furniture solutions for hotels in Dubai and abroad thanks to their exceptional craftsmanship and dedication to creating luxurious interiors. In this article, we will examine Urban Rattan's remarkable product line and how their furniture may assist Dubai hoteliers in achieving the ideal fusion of comfort and elegance.
Luxurious Materials for Dubai hotel Furniture
Urban Rattan embraces eco-friendly practices and materials to ensure their furniture is both beautiful and sustainable. By using responsibly sourced materials and employing environmentally friendly production methods. They minimize their impact on the environment while providing durable and long-lasting furniture solutions.
Tailored to Your Unique Vision
We recognize that each hotel has its own unique style and character. Therefore, they offer customization options that allow hoteliers to bring their vision to life. Whether it's a specific color scheme, a particular stuffing fabric, or a distinct design element, Urban Rattan can accommodate the individual preferences of hotel owners and designers. This level of customization ensures that the outdoor hotel's furniture reflects its brand identity, creating a cohesive and memorable experience for guests.
Ensuring Guest Satisfaction
Comfort is paramount when it comes to Outdoor Dubai hotel furniture, and Urban Rattan excels in creating pieces that prioritize ergonomics and guest satisfaction. Their seating options are designed to provide optimal support and relaxation. while their beds offer a blissful night's sleep. With careful attention to ergonomics, Urban Rattan's furniture ensures that guests feel pampered and well-rested during their stay. By prioritizing comfort, hoteliers can enhance the overall guest experience and leave a lasting impression.
Timeless Designs
Urban Rattan understands that trends come and go, but timeless designs withstand the test of time. Their Outdoor furniture collections feature elegant and sophisticated designs that remain relevant and visually appealing for years to come. By investing in Urban Rattan's furniture, hoteliers can create an enduring sense of elegance that transcends passing fads, ensuring that their property maintains its allure and continues to attract discerning guests.
Sustainability and Durability
Sustainability is crucial for Urban Rattan. They use eco-friendly materials and practices, minimizing environmental impact while providing durable furniture. Urban Rattan excels in Dubai hotel furniture, leading the industry with exceptional offerings. Craftsmanship, customization, comfort, and timeless design set them apart. Hoteliers choose Urban Rattan for their commitment to sustainability, comfort, and elegance. They offer impeccable craftsmanship, luxurious materials, and customization options. 
Urban Rattan's exceptional offerings in Dubai hotel furniture have positioned them as a leader in the industry. Their commitment to impeccable craftsmanship, luxurious materials, customization options, comfort, timeless designs, and sustainability make them the go-to choice for hoteliers who seek to create a perfect blend of comfort and elegance in their establishments.
Optimize Space with Modular Furniture
If you have limited outdoor space in your hotel, consider investing in modular furniture. Modular pieces can be rearranged and configured to maximize your space effectively. This flexibility allows you to adapt the furniture layout based on different events or guest preferences.
Look for UV-protective furniture
Furniture that is exposed to direct sunlight can fade and deteriorate quickly in a place with lots of sunshine, like Dubai. Choose furniture with UV protection integrated into it. Your furniture will stay vibrant and appealing over time thanks to this function, which helps keep the color and integrity of the materials.
8. Iconic Pieces of Dubai hotel Furniture
Dubai hotels often feature iconic furniture pieces that have gained international recognition. From designer chairs to iconic lounge pieces, these furnishings not only enhance the hotel's allure but also serve as conversation starters. Many hotels collaborate with renowned designers to create signature pieces exclusively for their properties, adding a touch of exclusivity and prestige to the overall design.
9. Outdoor Elegance
Dubai's pleasant climate encourages outdoor living. And hotels take full advantage of this by offering luxurious outdoor spaces. From rooftop lounges to poolside cabanas, the outdoor furniture in Dubai hotels exudes elegance and comfort. Durable materials such as weather-resistant wickers, teak, and marine-grade metals are used to ensure longevity, while plush cushions and stylish designs create an inviting atmosphere for guests to unwind and enjoy the scenic views.
10. Attention to Detail
Dubai hotel furniture is characterized by its meticulous attention to detail. Every aspect, from the stitching on the upholstery to the choice of hardware, is carefully considered to ensure perfection. Intricate carvings, handcrafted embellishments, and meticulously selected finishes add an extra layer of sophistication.  Making each piece a true testament to craftsmanship.
11. Versatility
Dubai hotels understand the importance of versatility in furniture design. Many pieces are designed to be multifunctional, allowing guests to maximize their comfort and convenience. For example, sofas may double as pull-out beds, coffee tables may feature hidden storage compartments. And also desks may incorporate built-in charging stations. This versatility ensures that guests can adapt the furniture to suit their specific needs and preferences.
10 types of outdoor hotel furniture in Dubai
Here are 10 types of outdoor furniture suitable for hotels:
Poolside Lounge Chairs: Provide guests with comfortable loungers by the pool where they can relax, sunbathe, and enjoy the outdoor ambiance.
Outdoor Dining Sets: Set up outdoor dining areas with stylish tables and chairs, allowing guests to enjoy meals al fresco while soaking in the beautiful surroundings.
Sun Umbrellas and Shade Structures: Install sun umbrellas or shade structures to offer guests protection from the intense sun while lounging or dining outdoors.
Outdoor Sofas and Sectionals: Create inviting outdoor seating areas with sofas and sectionals, perfect for guests to socialize or unwind in comfort.
Bar Sets and Stools: Incorporate outdoor bar sets and stools to enhance the hotel's entertainment areas, allowing guests to enjoy drinks and socialize in a relaxed atmosphere.
Daybeds and Canopy Beds: Provide guests with a luxurious outdoor experience by offering daybeds or canopy beds where they can lounge, read, or take a nap in privacy.
Outdoor Benches: Place outdoor benches strategically around the hotel grounds, providing guests with cozy spots to rest, admire the views, or enjoy peaceful moments.
Fire Pit Seating: Install fire pits with comfortable seating around them, creating a cozy and inviting ambiance for evening gatherings and relaxation.
Hammocks: Hang hammocks in secluded areas or between trees to offer guests a serene spot for relaxation and enjoying the gentle breeze.
Outdoor Lounge Sets: Create stylish outdoor lounge areas with a combination of comfortable chairs, ottomans, and side tables, providing guests with a cozy space for conversation and relaxation.
Remember to choose materials that are weather-resistant, durable, and easy to maintain. By offering a variety of outdoor Hotel furniture options, you can cater to different preferences and provide guests with a memorable outdoor experience at your hotel.
The Process of Buying outdoor hotel Furniture from Urban Rattan
Buying Outdoor Hotel Furniture from Urban Rattan is easy and straightforward. Here's how it works:
Visit the Urban Rattan website – The first step is to visit the Urban Rattan website and browse through the collection of furniture.
Choose your furniture – Once you find the furniture you like, add it to your cart and proceed to checkout.
Provide your details – At checkout, you will need to provide your details, including your name, address, and payment information.
Wait for delivery – Once your order is confirmed, Urban Rattan will deliver your furniture to your doorstep.
Conclusion
Choosing the right outdoor Hotel furniture in Dubai  requires careful consideration of durability, style, comfort, and functionality. By following the tips provided in this guide, you can create a welcoming and stylish outdoor space that enhances the guest experience. Remember to prioritize weather resistance, quality materials, and proper maintenance to ensure the longevity of your furniture investment. With the right outdoor furniture, you can create a memorable and enjoyable experience for your guests in the vibrant city of Dubai.