Comments Off

on Ultimate Guide to Sun Lounger in Dubai: Sun Lounger Purchase in Urban Rattan
Ultimate Guide to Sun Lounger in Dubai: Sun Lounger Purchase in Urban Rattan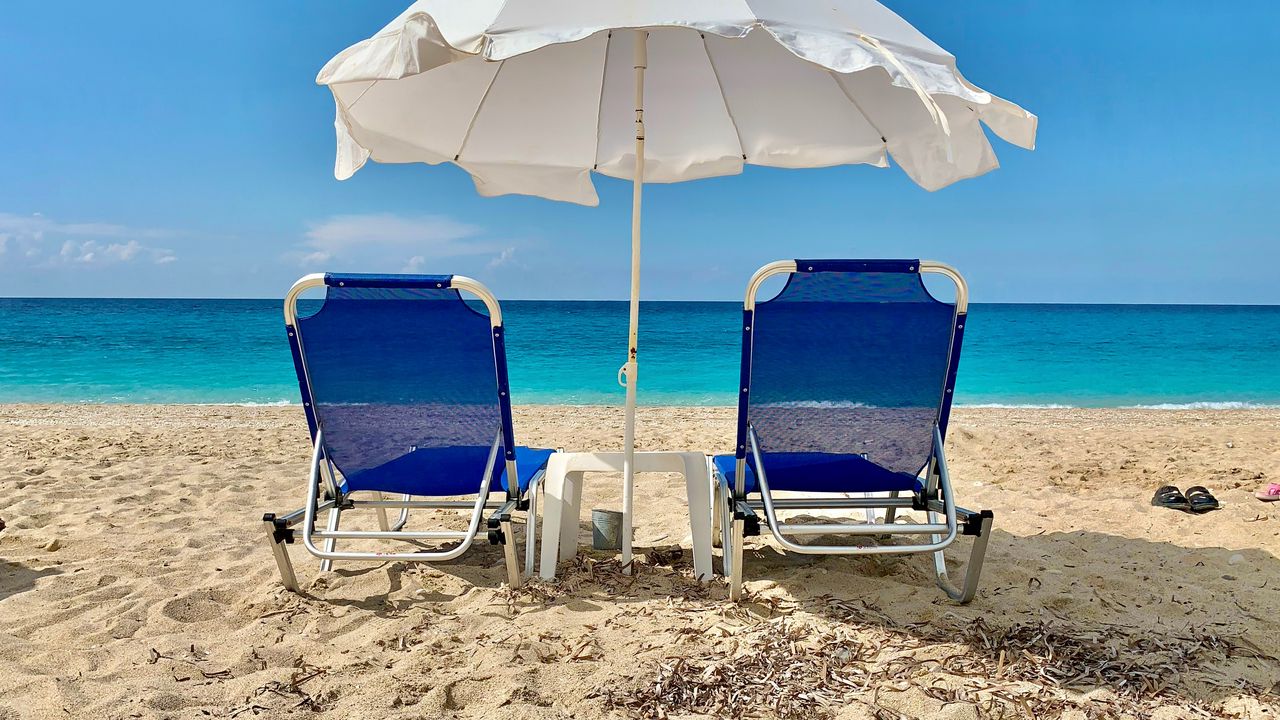 Introduction
Dubai, a city synonymous with luxury and opulence, offers an array of breathtaking experiences for locals and tourists alike. Among its many attractions,  sun lounger in Dubai stand out as the epitome of relaxation and indulgence. we will delve into the world of sun lounger in Dubai, exploring their unique features, benefits and tips to make the most of your sun-kissed experience.
Why Choose Sun Loungers:
When it comes to enjoying the sun and indulging in relaxation, a sun lounger offers the perfect combination of comfort and luxury. Whether you're planning a beach getaway or simply want to transform your backyard into a personal oasis, opting for a sun lounger ensures an unparalleled experience. 
Features of Urban Rattan Sun Lounger in Dubai:
Urban Rattan sun loungers are crafted with precision and attention to detail. They are made from high-quality rattan, a durable and weather-resistant material that can withstand the intense heat and humidity of Dubai. The loungers are designed with ergonomic curves, adjustable backrests, and cushioned seats to provide maximum comfort. The stylish rattan weaving adds a touch of elegance to your outdoor space, making them a perfect fit for Dubai's luxurious lifestyle. we will delve into the remarkable features of Urban Rattan sun loungers, highlighting why they are a must-have addition to your outdoor space in Dubai.
Weather-resistant Rattan Material:
Urban Rattan sun loungers are crafted using premium quality rattan, a durable and weather-resistant material. Designed to withstand the intense heat, humidity, and occasional sandstorms in Dubai, these sun loungers are built to last. The rattan material ensures that your loungers remain in excellent condition, even after prolonged exposure to the elements.
Ergonomic Design for Optimal Comfort:
The ergonomic design of Urban Rattan sun loungers prioritizes your comfort. With adjustable backrests and cushioned seats, these loungers offer multiple reclining positions, allowing you to find the perfect angle for relaxation. The thoughtful design supports your body contours, providing unparalleled comfort during long hours of lounging under the Dubai sun.
Stylish Aesthetics Of Sun lounger in Dubai:
Urban Rattan sun loungers are not only comfortable but also add a touch of elegance to your outdoor space. The intricate rattan weaving and modern designs create a visually appealing aesthetic that complements various outdoor settings. Whether you have a lush garden, a poolside area, or a rooftop terrace, Urban Rattan sun loungers elevate the overall ambiance and add a luxurious charm to your surroundings.
In Dubai's fast-paced lifestyle, convenience is key. Urban Rattan sun loungers require minimal maintenance, making them ideal for busy individuals. The rattan material is easy to clean with a damp cloth, and the loungers are resistant to fading, ensuring their beauty lasts for years to come. This low-maintenance feature allows you to focus on enjoying your outdoor space without worrying about constant upkeep.
Versatility and Durability:
Urban Rattan sun loungers are designed to be versatile, adapting to various outdoor environments. Whether you prefer to place them by the pool, on the terrace, or in the garden, they seamlessly blend into any setting. The durability of the rattan material ensures that your sun loungers remain sturdy and resilient even with regular use, providing long-lasting enjoyment for you and your guests.
Relax in Style: Discover the Ultimate Comfort with Sun Loungers in Dubai with Beach Umbrellas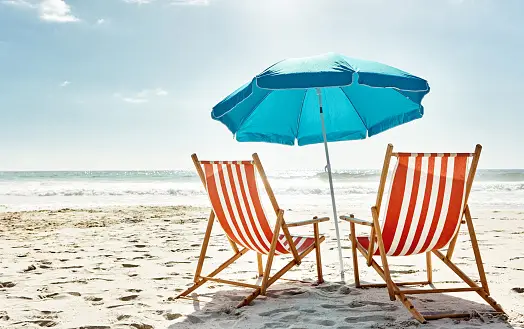 Dubai's sun-drenched beaches are the epitome of relaxation and luxury. To fully embrace the beach lifestyle, having the right equipment is essential. Sun loungers and beach umbrellas are the perfect companions for a day of leisure by the shore.  we will explore the allure of sun loungers in Dubai and the importance of beach umbrellas, providing you with insights on how to enjoy the ultimate comfort and protection on Dubai's beautiful beaches.
Creating Your Beach Oasis with Sun lounger
To create the ultimate beach experience in Dubai, here are some tips for incorporating sun loungers and beach umbrellas in Dubai:
Strategic Placement: Position your sun loungers strategically to make the most of the views and optimize shade coverage from the beach Outdoor umbrella.
Consider the direction of the sun and adjust the angle of the Outdoor Umbrella accordingly.
Personalization and Accessories: Customize your sun loungers with plush towels, colorful beach pillows, and a handy side table for your belongings. These personal touches add comfort and convenience to your beach oasis.
Beach Umbrella Anchoring: Secure your beach umbrella firmly in the sand to prevent it from being carried away by the wind. Utilize umbrella anchors or dig a shallow hole for added stability.
Sun loungers with Stylish Garden Furniture Collection in Dubai
Dubai offers a wide range of garden furniture options to suit every style and preference. When selecting sun loungers for your garden, consider the following aspects of Outdoor garden furniture:
Design Harmony: Choose sun loungers that complement the overall design theme of your garden. Whether your style is contemporary, Mediterranean, or tropical, there are sun loungers available to match and enhance your garden's aesthetics.
Versatile Additions: Consider outdoor garden furniture that serves multiple purposes. Look for sun loungers with built-in side tables or adjustable canopies to provide additional functionality and convenience.
Coordinated Sets: To create a cohesive and inviting outdoor space, opt for garden furniture sets that include sun loungers along with complementary pieces such as outdoor sofas, dining tables, and chairs. This ensures a harmonious look and a seamless flow throughout your garden.
Benefits of Sun Loungers
Sun loungers offer a host of benefits that make them a popular choice among outdoor enthusiasts. Here are some compelling reasons why you should consider investing in a sun lounger for your Dubai escapades:
Comfort and Relaxation:
Sun loungers provide a comfortable space to recline and unwind under the warm Dubai sun. Designed with ergonomics in mind, they offer excellent support for your body, allowing you to relax and enjoy your leisure time to the fullest.
Versatility Of Sun Lounger in Dubai:
Sun loungers are incredibly versatile and can be used in various outdoor settings. Whether you have a spacious backyard, a poolside oasis, or a cozy balcony, there's a sun lounger that perfectly fits your space.
Style and Elegance Of Sun lounger in Dubai:
Dubai is synonymous with luxury, and sun loungers add a touch of sophistication to your outdoor area. With their sleek designs and high-quality materials, they elevate the aesthetics of any setting, creating a luxurious ambiance.
Health Benefits:
Spending time outdoors and soaking up the sun's rays offers numerous health benefits. Sun loungers allow you to bask in the glorious sunshine while providing ample support for your body, promoting relaxation and well-being.
Now that we've explored the benefits of sun loungers, let's delve into the specific considerations when purchasing a sun lounger in urban rattan.
Tips for Purchasing a Sun Lounger in Urban Rattan
Outdoor Rattan furniture, a natural material known for its durability and aesthetic appeal, is a popular choice for sun loungers in Dubai. When purchasing a sun lounger in urban rattan, there are several factors to consider ensuring you make an informed decision.
Design and Style Of sun Lounger In Dubai
When browsing through the options for sun loungers in urban rattan, it's essential to consider the design and style that best suits your personal taste and outdoor space. Dubai's diverse architectural landscape offers a range of design inspirations, from sleek and modern to rustic and traditional.
Quality and Durability
Investing in a high-quality sun lounger ensures longevity and durability, even in Dubai's harsh climate. Look for sun loungers made from sturdy rattan material that can withstand the elements without compromising comfort and aesthetics.
Comfort and Ergonomics
One of the primary purposes of a sun lounger is to provide a comfortable spot for relaxation. Pay attention to the lounger's ergonomics, such as adjustable reclining positions, cushion thickness, and overall support. Test the loungers if possible to ensure they meet your comfort requirements.
Maintenance and Care
Dubai's scorching temperatures and occasional sandstorms require sun loungers that are easy to maintain and clean. Opt for rattan sun loungers with weather-resistant coatings or protective covers that can be easily wiped clean.
Size and Portability Of Sun Lounger In Dubai
Consider the available space in your outdoor area and choose a sun lounger that fits perfectly without overcrowding. Additionally, if you plan to move or store the lounger frequently, consider its portability and weight.
Price and Budget
Sun loungers come in a wide price range, depending on factors such as brand, materials, and design intricacies. Set a budget that aligns with your preferences and explore options within that range. Remember, investing in a high-quality sun lounger is a wise decision for long-term enjoyment.
Conclusion
In conclusion, investing in a sun lounger in urban rattan is a fantastic choice for enhancing your outdoor experience in Dubai. With their comfort, style, and versatility, sun loungers provide the perfect spot to relax, unwind, and soak up the sun's rays. By considering the design, quality, comfort, and maintenance aspects, you can select the ideal sun loungers in Dubai for your outdoor space. So, embrace the luxurious lifestyle of Dubai and elevate your relaxation game with a sun lounger in urban rattan!
Frequently Asked Questions
To provide you with further insights into sun loungers in Dubai and urban rattan, here are answers to some frequently asked questions:
Q: Are sun loungers in urban rattan suitable for poolside areas?
A: Absolutely! Sun loungers in urban rattan are an excellent choice for poolside areas. Their durable construction and resistance to water make them ideal for poolside relaxation.
Q: Can sun loungers in urban rattan withstand Dubai's high temperatures?
A: Yes, sun loungers made from rattan are designed to withstand various weather conditions, including Dubai's high temperatures. However, it's recommended to use protective covers or store them indoors during extreme weather conditions.
Q: How should I clean and maintain my urban rattan sun lounger?
A: Cleaning your urban rattan sun lounger is relatively simple. Use a mild detergent and warm water to gently clean the rattan surface. Avoid using abrasive cleaners or brushes that could damage the material. Regularly remove dust and debris to maintain its pristine appearance.
Q: Can I customize the cushions of my sun lounger in urban rattan?
A: Yes, many retailers offer customization options for the cushions of sun loungers. You can choose from a range of fabrics, colors, and patterns to match your personal style and outdoor aesthetics.
Q: Can I purchase sun loungers online in Dubai?
A: Yes, purchasing sun loungers online in Dubai is a convenient option. Many retailers have e-commerce platforms that offer a vast selection of sun loungers. Be sure to check their return policies and shipping options before making a purchase.